| | | |
| --- | --- | --- |
| | Prince Philip's death | |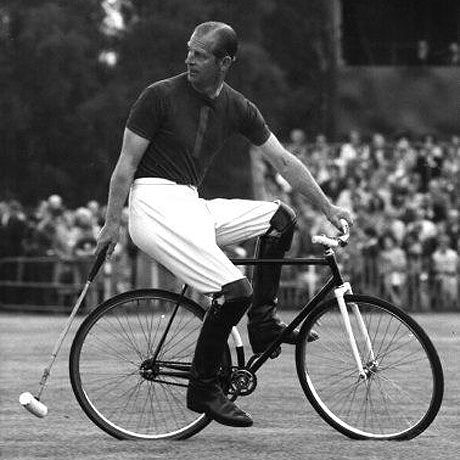 Prince Philip, Duke of Edinburgh, husband of Great Britain's Queen Elizabeth II, has passed away on Friday 9 April 2021 at the age of 99 at the Windsor Castle. He would have been 100 on 10 June 2021.
With a 5 goals handicap (upon a maximum of 10 goals for the best players), Prince Philip was a good equestrian polo player. His love for horses and polo was well known.
What is less known is that Prince Philip also played bicycle polo.
For example, he played cycle polo matches at Smiths Lawn, Windsor Great Park, in 1964 as well as this 6 August 1967.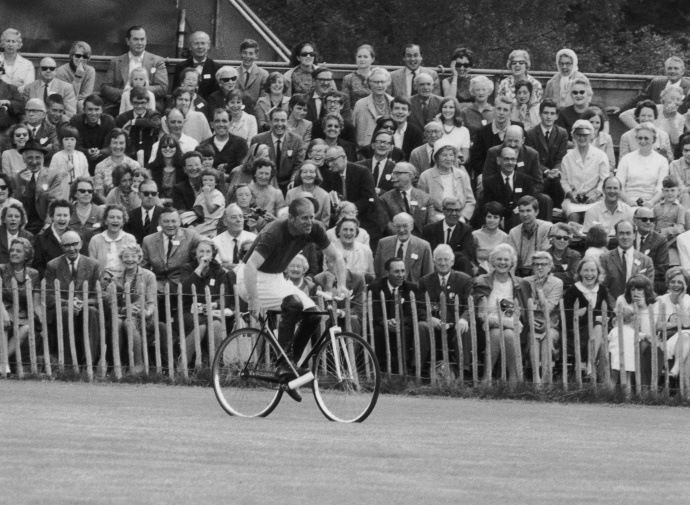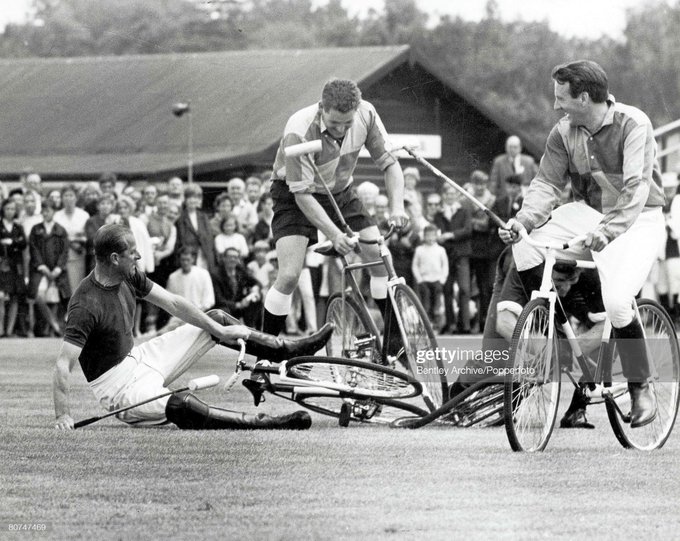 In this exhibition match, he played with a mallet lent by a very good bicycle polo player at this time: Ronald Beckett. Ron Beckett, Crystal Palace BPC player, played this day on Smiths Lawn as well and received an award from the hands of Queen Elizabeth II after the match.
Following this match, Ronald Beckett (2nd played with a white shirt on the links picture and the one receiving an award from Queen Elizabeth II on the right picture) never used again the mallet Prince Philip played with, by due respect to the Duke of Edinburgh. He kept presciously this "royal mallet" since.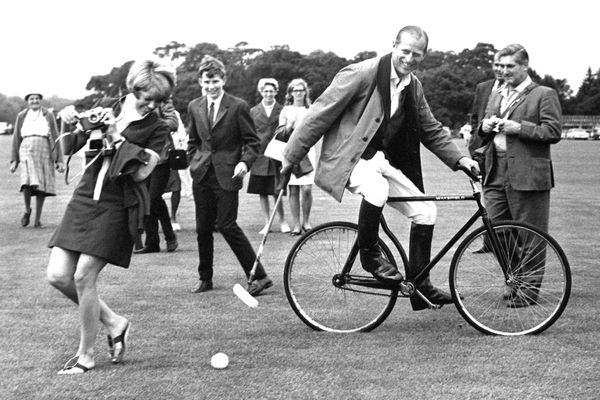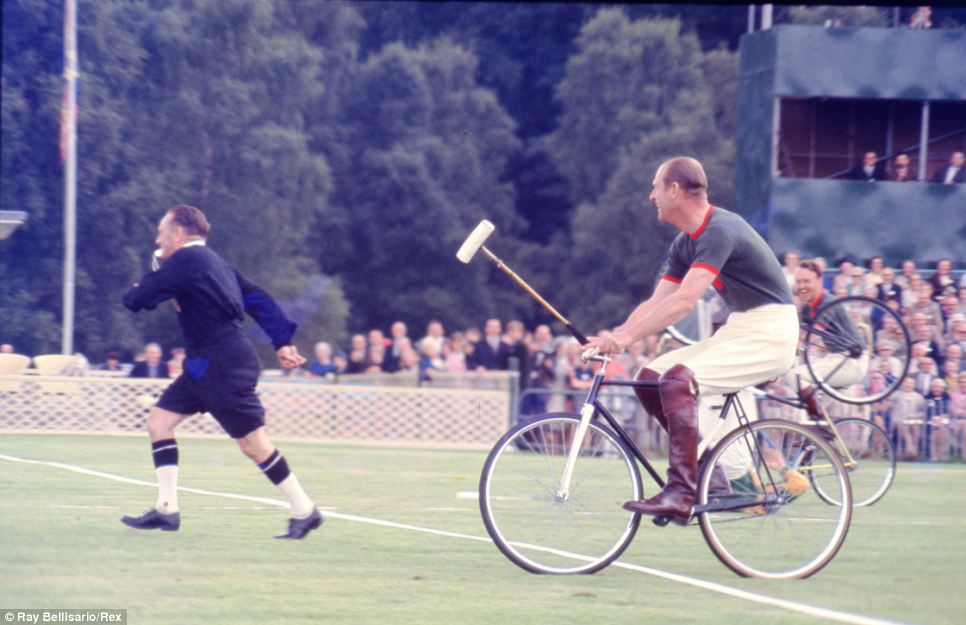 In the years 2000, his grandsons, Princes William and Harry also played bicycle polo, such as this 13 July 2002.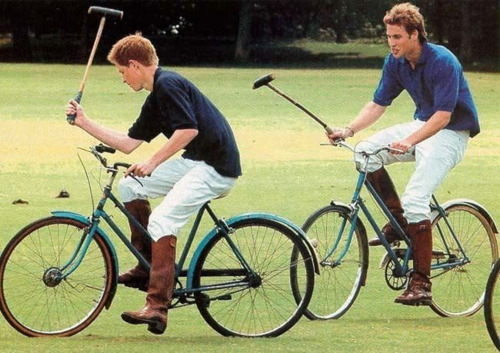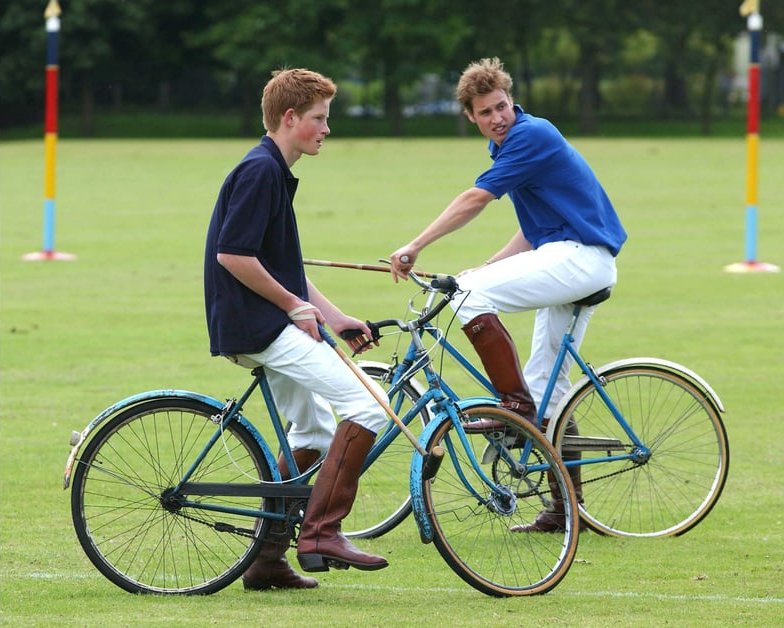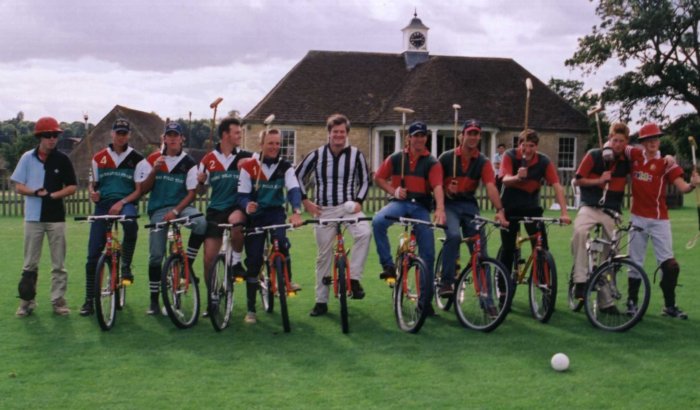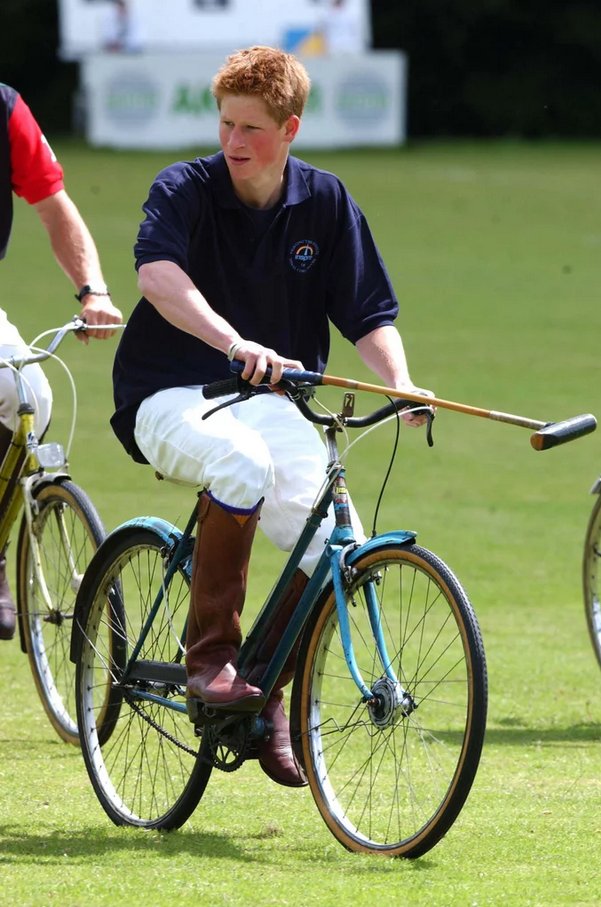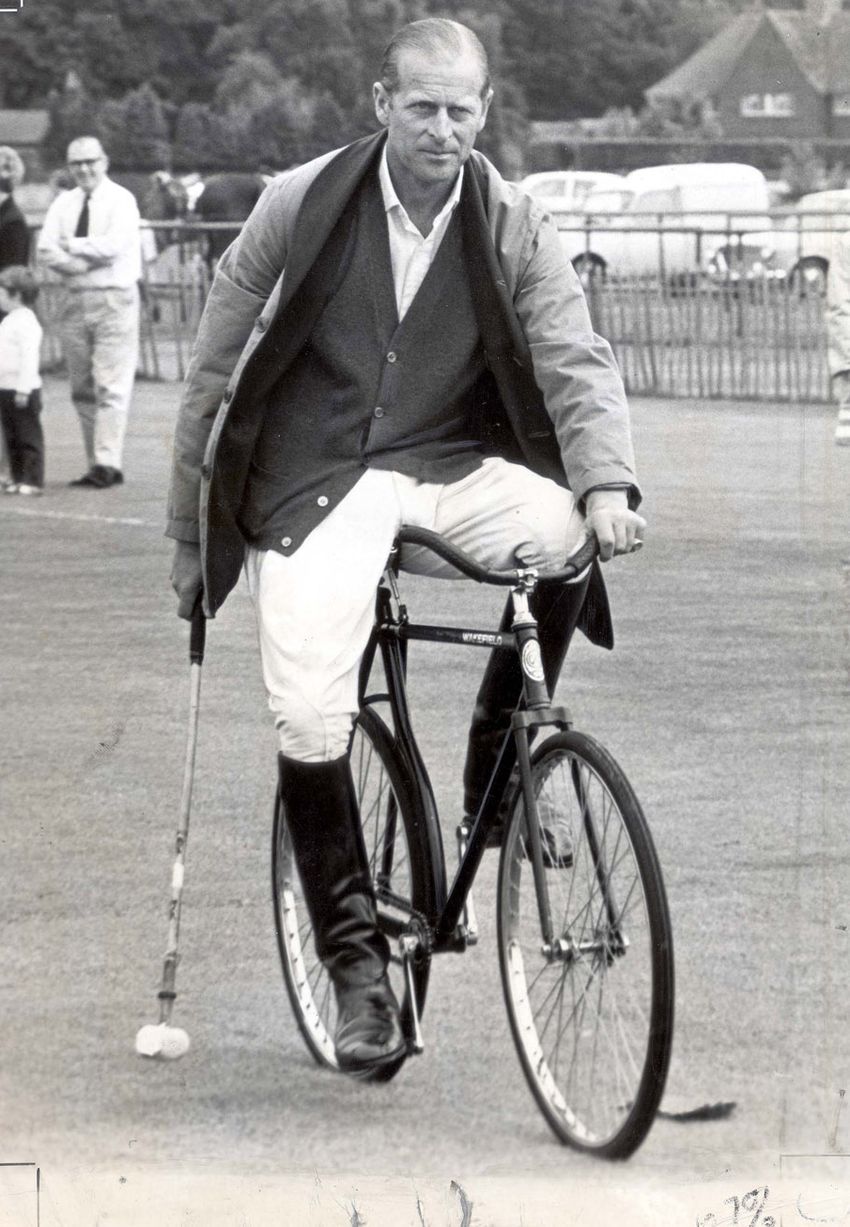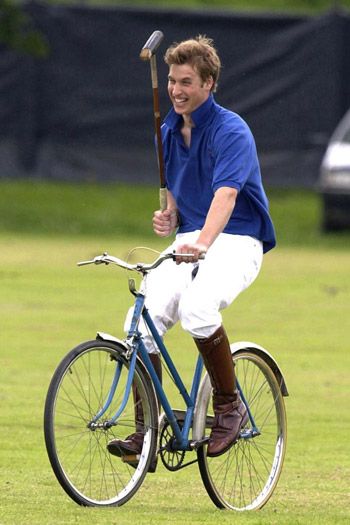 Source: Garry Beckett.
---
home - history - links - material - medias - news - rules - schedules - teams