| | | |
| --- | --- | --- |
| | 2017 Lefthanded Tournament | |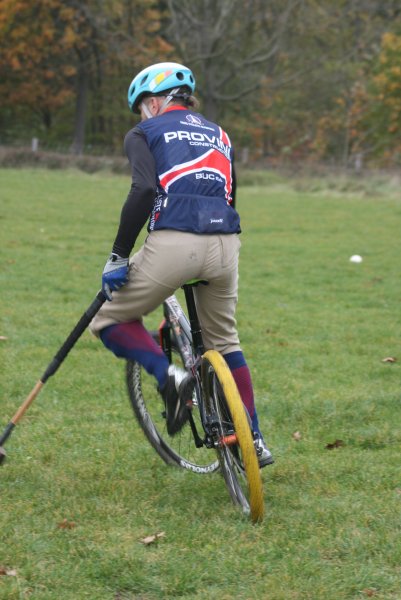 This first Lefthanded Tournament took its root in Paris on 4 May 2015 in a concert of the French pop-rock singer Calogero, a lefthanded bass player, while he was singing his song "Conduire en Angleterre (chanson pour les gauchers)" (ie. "Driving in England (Song for lefthanded"). "What about playing a bicycle polo tournament where all players should take their mallet with their left hand?", thought Alain Derly, a righthanded player, while hearing this song. In the following September, he booked the 6 February 2016 in the official Ile-de-France bike polo schedule for this purpose.
Despite the poor number of players in thie first edition, the organization odf such a tournament couldn't be a one shot. Pstponed from Spring to Autumn 2017, the second edition of the Lefhanded Tournament has been organized on 4th November 2017 by the Paris C.O. on one of the rugby pitches of the Plaine de Jeux du Polygone in the Vincennes Wood in Paris 12th.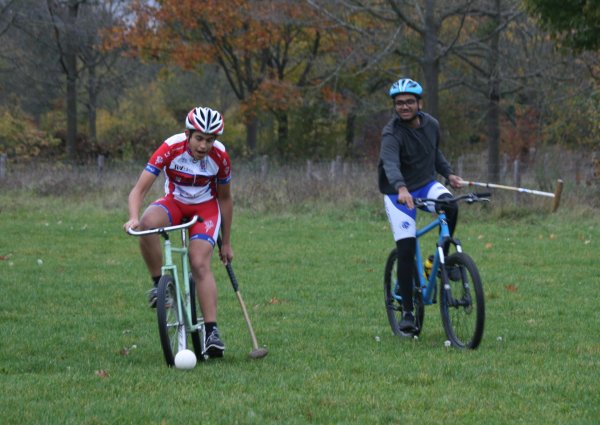 Few players were there. More were hoped but the Parisis A.C. 95 players couldn't attend this tournament because of a vehicle breakdown while on their way to come. Only the braves were there: a lefthanded and three righthanded players from the Paris Cycliste Olympique, a righthanded from the U.S. Métro Transports and two righthanded players from the U.S. Alfortville.
A 100% Paris team with the only lefthanded and two righthanded players won without surprise a mixed team made with the Alfortville, the Métro and a Paris players. Without surprise the team made with the lefthanded Michel Vanvynckt won the tournament.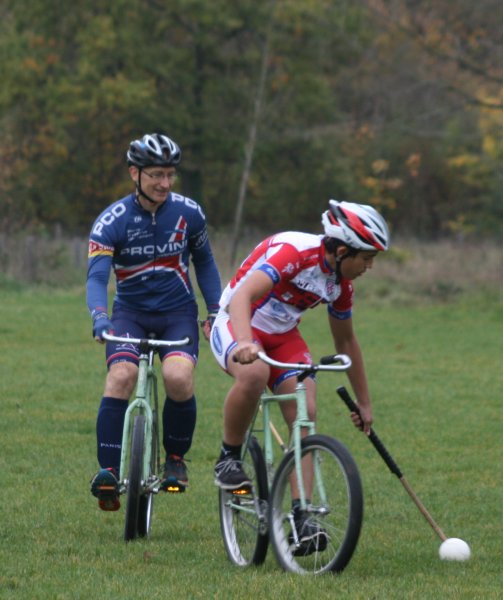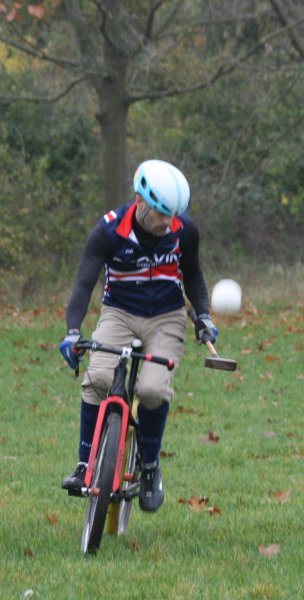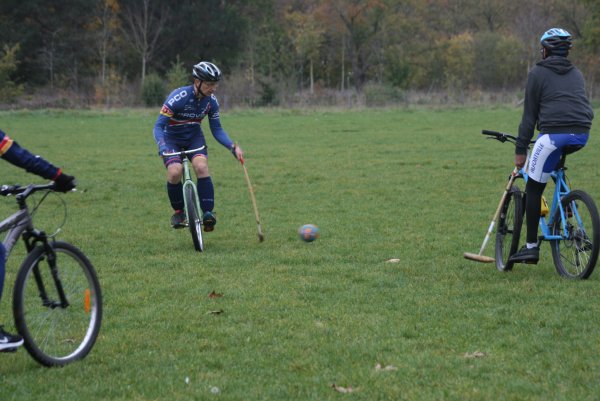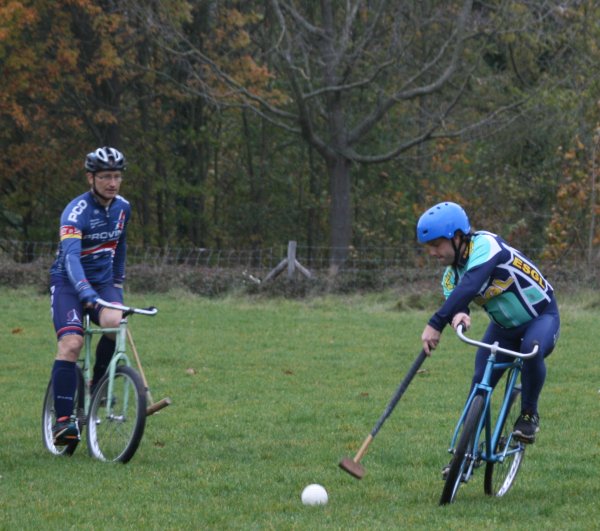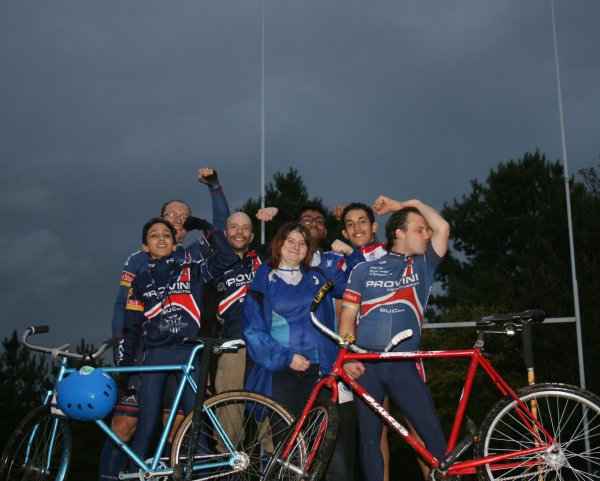 Press articles:

Comité d'Ile-de-France de la Fédération Française de Cyclisme, 27 November 2017 (Facebook page of the C.I.F. de la F.F.C.)


Radio Peloton, 28 November 2017
Other Lefthanded Tournaments:
---
home - history - links - material - medias - news - rules - schedules - teams