| | | |
| --- | --- | --- |
| | 2016 Lefthanded Tournament | |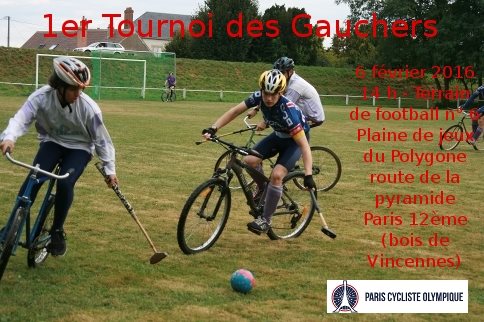 This first Lefthanded Tournament took root in Paris on 4 May 2015 in a concert of the French pop-rock singer Calogero, a lefthanded, while he was singing his song "Conduire en Angleterre (chanson pour les gauchers)" (ie. "Driving in England (Song for lefthanded"). "What about playing a bicycle polo tournament where all players should take their mallet with their left hand?", thought Alain Derly, a righthanded player, while hearing this song. In the following September, he booked the 6 February 2016 in the official Ile-de-France bike polo schedule for this purpose.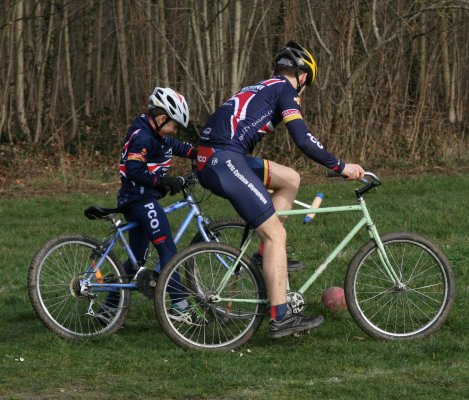 Thus, the Paris C.O. has officially organized the 1st Lefthanded Tournament (open to righthanded) on Saturday 6 February 2016 on one of the football pitches of the Plaine de Jeux du Polygone in the Vincennes Wood in Paris 12th. It was the very first time such a tournament was organized.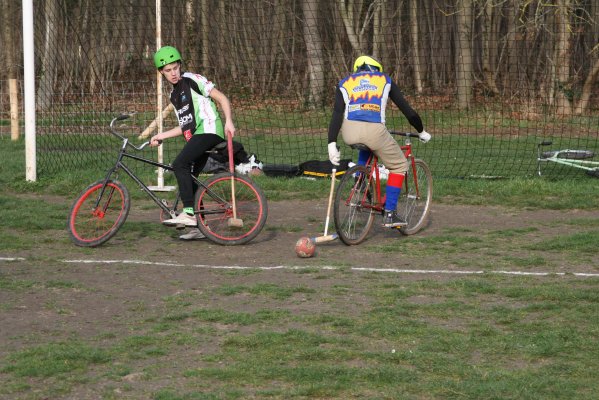 Only the braves were there! Among the 11 "pioneers" were: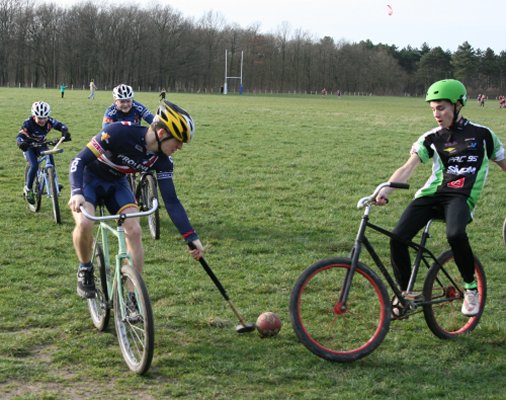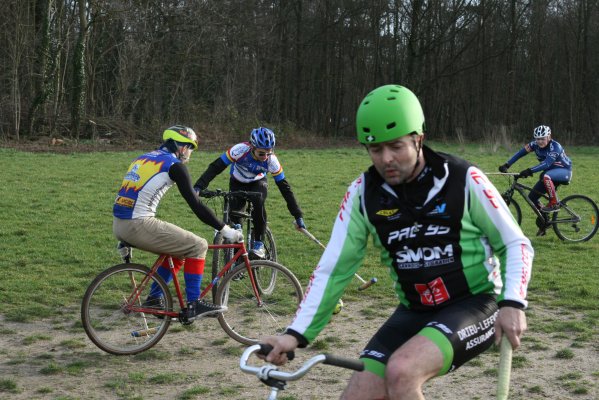 A team 100 % Paris played against a Mixed Team " Parisis A.C. 95 - E.C. Montgeron-Vigneux - Paris" a two times 15 minute match. Refering was not obvious because some rules were inversed: attacking from the left, normaly banned, was the obligation while attacking from the right was banned. And the face-to-face were to be played with the ball at the left of both players.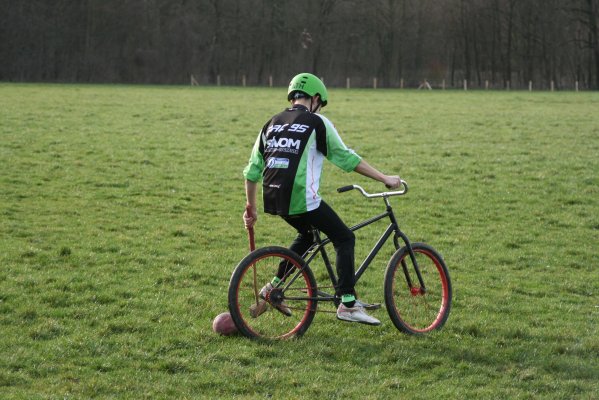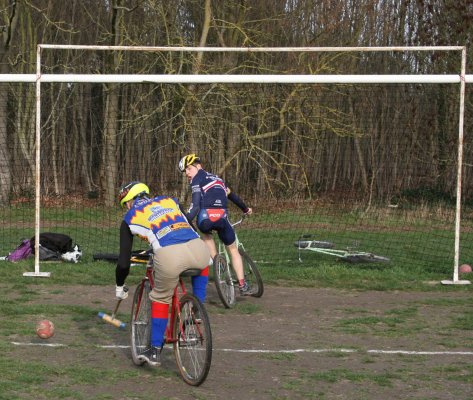 The bike polo history will retain that a righthanded from the P.C.O. (Sébastien Gallwa) scored the first ever official goal with the left hand!

Olivier Truc (P.A.C. 95) scored the second goal before the best lefthanded scoring machine and MVP of the match, Michel Vanvynckt (E.C. Montgeron-Vigneux), scored twice.
The 4-0 score for the Mixed Team is not the most important. Courage of those who have challenged their nature and the balance laws by taking the shoes of a lefthanded player was the most important thing in this tournament.
A big up to all.
And a big continuing up to the lefthanded players who usually play cycle polo with their right hand.
Now, the righthanded players who played in Paris on 6 February 2016, they know how hard it is...