| | | |
| --- | --- | --- |
| | 2015 International Le Havre Open | |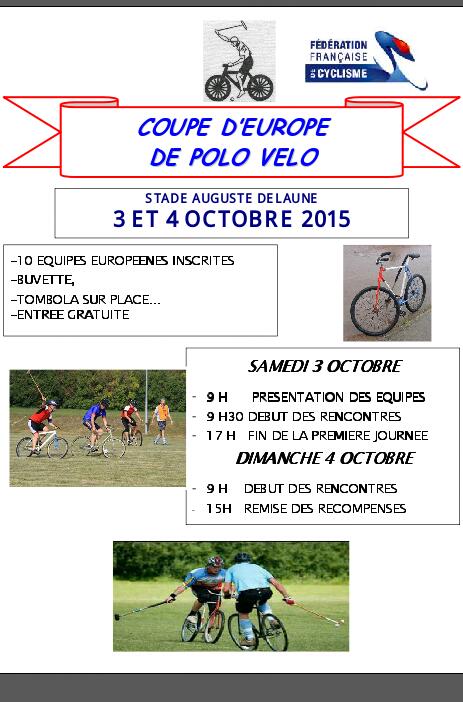 This fourth International Le Havre Open was held at the Auguste Delaune stadium in Le Havre (Normandy) by the Vélo-Club of Frileuse-Sanvic 18-19 September 2011. This tournament was played according to the international 5 player rules. It was the third leg of the 2015 European Cup.
Nine teams from the U.K. (Oakenden Pedallers "Oakenden" & "Amazones"), Germany (Radler-Club 1913 Wendelstein e.V.) and France (Entente d'Ile-de-France, E.S. Gervais-Lilas, Parisis Athletic Club 95, Pédales Varengevillaises 1 & 2, V.C. Frileuse-Sanvic) played matches of 2 X 15 minutes in a round robin format.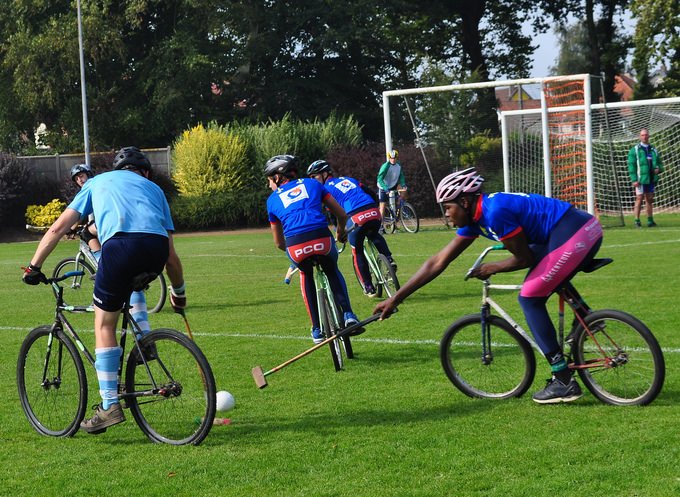 A victory gave 3 points, a tie: 2 points, a defeat: 1 point and a forfeit: 0 points.
If, after all qualification matches, two teams had the same number of points, the decision between both teams would have followed the conditions below (in order of priority):
their match result

overall goal-average

number of goals scored

number of goals lost to the opponant.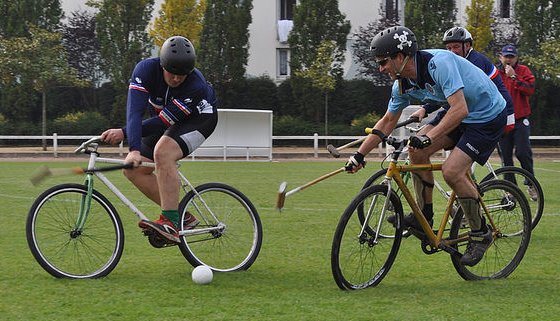 Matches results
Saturday 3 October 2015

| | |
| --- | --- |
| Matches | Scores |
| | 6 - 0 |
| | 8 - 0 |
| | 0 - 7 |
| | 3 - 3 |
| | 0 - 9 |
| | 0 - 4 |
| | 4 - 2 |
| | 7 - 0 |
| | 1 - 6 |
| | 2 - 5 |
| | 2 - 1 |
| | 0 - 6 |
| | 1 - 3 |
| | 5 - 0 |
| | 0 - 5 (IdF forfeith for incomplete team) |
| | 1 - 2 |
| | 1 - 6 |
| | 4 - 1 |
| | 2 - 2 |
| | 9 - 0 |

Sunday 4 October 2015

| | |
| --- | --- |
| Matches | Scores |
| | 10 - 1 |
| | 6 - 1 |
| | 6 - 0 |
| | 7 - 7 |
| | 1 - 6 |
| | 7 - 0 |
| | 0 - 2 |
| | 0 - 5 |
| | 1 - 4 |
| | 1 - 4 |
| | 8 - 0 |
| | 2 - 0 |
| | 1 - 0 |
| | 0 - 5 |
| | 5 - 0 |
| | 1 - 5 |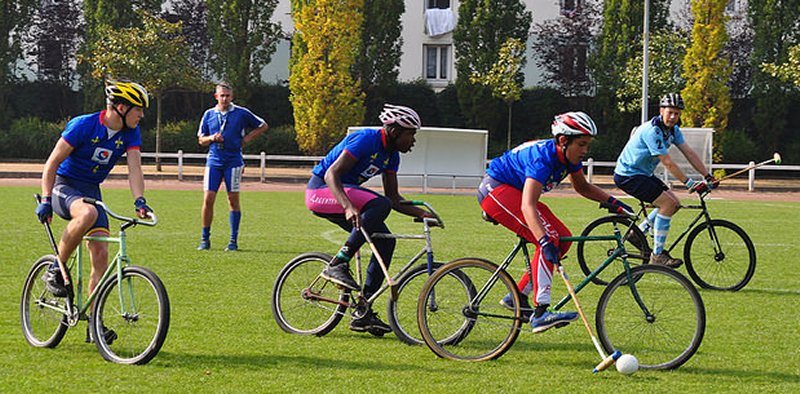 2015 International Le Havre Open ranking

1) P. Varengevillaises 1 (France, 24 points)

2) V.C. Frileuse-Sanvic (France, 22 points)

3) Oakenden Pedallers "Oakenden" (United Kingdom, 18 points, OBP-PV1: 0-6)

4) E.S. Gervais-Lilas (France, 18 points, ESGL-PV1: 0-7)

5) P. Varengevillaises 2 (France, 16 points)

6) Oakenden Pedallers "Amazones" (United Kingdom, 14 points, Amazones - Wendelstein : 4 - 2)

7) Radler-Club 1913 Wendelstein e.V. (Germany, 14 points, Amazones-Wendelstein: 4-2)

8) Parisis Athletic Club 95 (France, 10 points)

9) Entente d'Ile-de-France (France, 7 points)
Press articles:

Paris-Normandie, 5 October 2015 (on line edition)


Facebook page of the Comité d'Ile-de-France de la Fédération Française de Cyclisme, 5 October 2015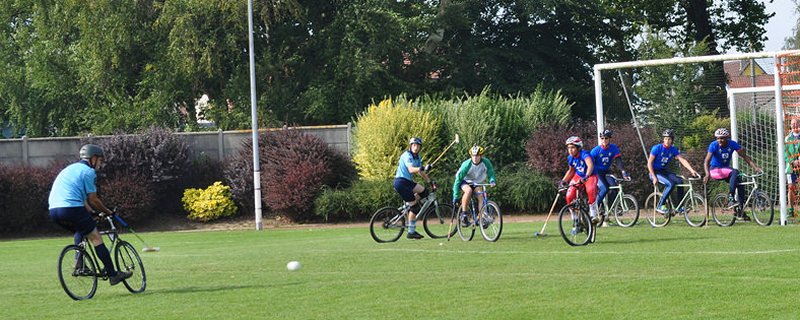 Other International Le Havre Open:
---
home - history - links - material - medias - news - rules - schedules - teams