| | | |
| --- | --- | --- |
| | 2008 Vigo Tournament | |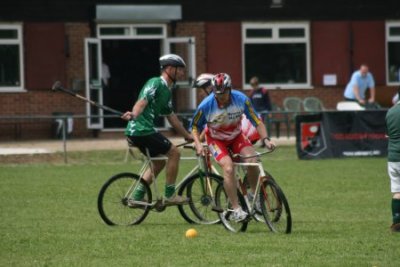 As first leg of the 2008 European Cup, the first Vigo Tournament has been very well organised by the Oakenden Pedallers 7 & 8 June 2008 on the pitch of the Vigo Rugby Football Club in Vigo, Kent.
Eight teams played this tournament: the Dublin Phoenix (Ireland), the E.S. Gervais-Lilas (France), the Johnstone W.C.C. (United Kingdom), the Oakenden Pedallers 1 & 2 (United Kingdom), the Pédales Varengevillaises (France), the Turtle Polo Club (Ireland) and the V.C. Frileuse-Sanvic (France), winner of the 2007 European Cup.
A victory gave 3 points, a tie 2 points, a defeat 1 point and a forfeith 0 point.
If, after all matches, two teams had the same number of points, the decision between both teams would have followed the conditions below (in order of priority):
their match result

overall goal-average

number of goals scored.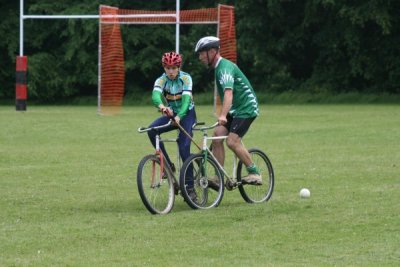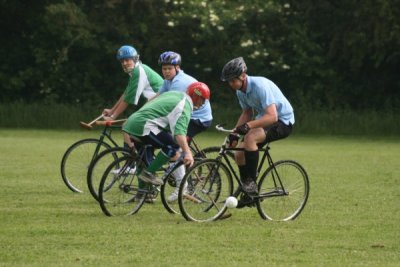 Saturday 7 June 2008

| | |
| --- | --- |
| Matches | Scores |
| | 1 - 3 |
| | 0 - 5 |
| | 2 - 3 |
| | 3 - 1 |
| | 2 - 0 |
| | 2 - 0 |
| | 4 - 2 |
| | 8 - 0 |
| | 6 - 1 |
| | 2 - 7 |
| | 4 - 1 |
| | 1 - 1 |
| | 7 - 1 |
| | 6 - 0 |
| | 5 - 0 |
| | 5 - 0 |

Sunday 8 June 2008

| | |
| --- | --- |
| Matches | Scores |
| | 3 - 2 |
| | 2 - 7 |
| | 1 - 3 |
| | 7 - 1 |
| | 0 - 7 |
| | 3 - 4 |
| | 0 - 1 |
| | 1 - 3 |
| | 4 - 0 |
| | 5 - 1 |
| | 2 - 5 |
| | 2 - 1 |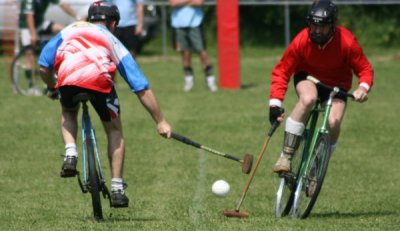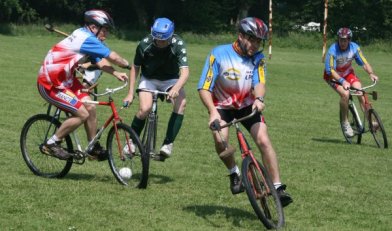 Final rank of the Vigo Tournament,
first leg of the 2008 European Cup

1) Pédales Varengevillaises (France, 21 points)

2) V.C. Frileuse-Sanvic (France, 19 points)

3) Dublin P. (Ireland, 16 points, + 13)

4) Johnstone W.C.C. (United Kingdom, 16 points, + 9)

5) E.S. Gervais-Lilas (France, 13 points)

6) Oakenden P. 1 (United Kingdom, 11 points)

7) Oakenden P. 2 (United Kingdom, 9 points)

8) Turtle P.C. (Ireland, 7 points)
Press articles:

La France Cycliste n° 2243, August/September 2008 (p. 49)


Le Médaillé de la Jeunesse et des Sports n° 45, July/August/September 2008 (p. 7)
Other Vigo Tournaments:
2008 2009 2010 2011 2012 2013 2014 2015 2016 2017
---
home - history - links - material - medias - news - rules - schedules - teams