| | | |
| --- | --- | --- |
| | 2015 Rebréchien Tournament | |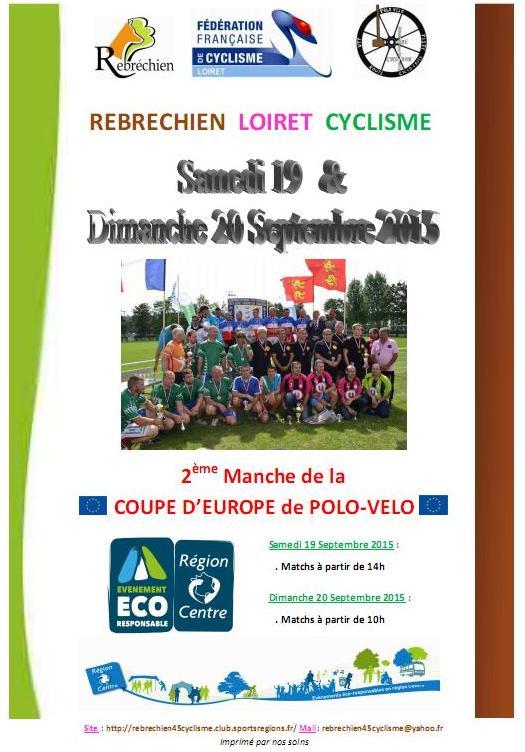 As second leg of the 2015 European Cup, the first Rebréchien Tournament has been well organised by the Rebréchien Loiret Cyclisme 19 & 20 September 2015 on the pitch of Rebréchien, Loiret.
Eight teams played this tournament: the Entente d'Ile-de-France (France, mixing Ile-de-France players coming from the Paris C.O. and the Argenteuil V.S.C. 95), the E.S. Gervais-Lilas (France), the Oakenden Pedallers "Oakenden" (United Kingdom), the Parisis A.C. 95 (France),the Pédales Varengevillaises 1 & 2 (France), the Rebréchien Loiret Cyclisme (France) & the V.C. Frileuse-Sanvic (France).
Teams were divided in two groups of four teams each:
A victory gave 3 points, a tie 2 points, a defeat 1 point and a forfeit 0 point.
If, after all matches, two teams had the same number of points, the decision between both teams would have followed the conditions below (in order of priority):
their match result

overall goal-average

number of goals scored

number of goals lost to the opponants.
Saturday 19 September 2015

| | |
| --- | --- |
| Matches | Scores |
| | 0 - 4 |
| | 1 - 0 |
| | 3 - 1 |
| | 6 - 0 |
| | 1 - 0 |
| | 2 - 0 |
| | 1 - 1 |
| | 0 - 1 |
| | 4 - 1 |
| | 4 - 1 |
| | 0 - 5 |
| | 0 - 3 |

Ranking in the groups:

Sunday 20 September 2015

| | |
| --- | --- |
| Finals' matches | Scores |
| | 1 - 0 |
| | 1 - 3 |
| | 3 - 2 |
| | 1 - 3 (1-1 after regular time and extra time, 0-2 in the goal hits) |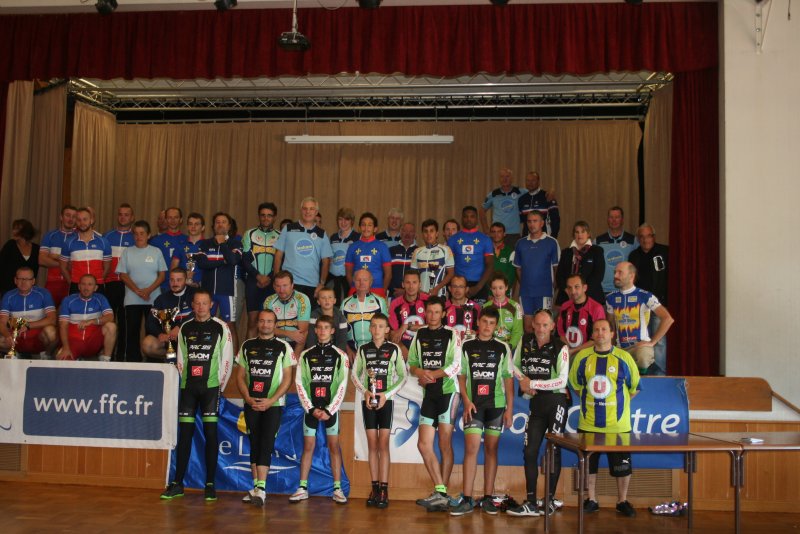 Other Rebréchien Tournaments:
---
home - history - links - material - medias - news - rules - schedules - teams