| | | |
| --- | --- | --- |
| | 2009 Ile-de-France TRJJ | |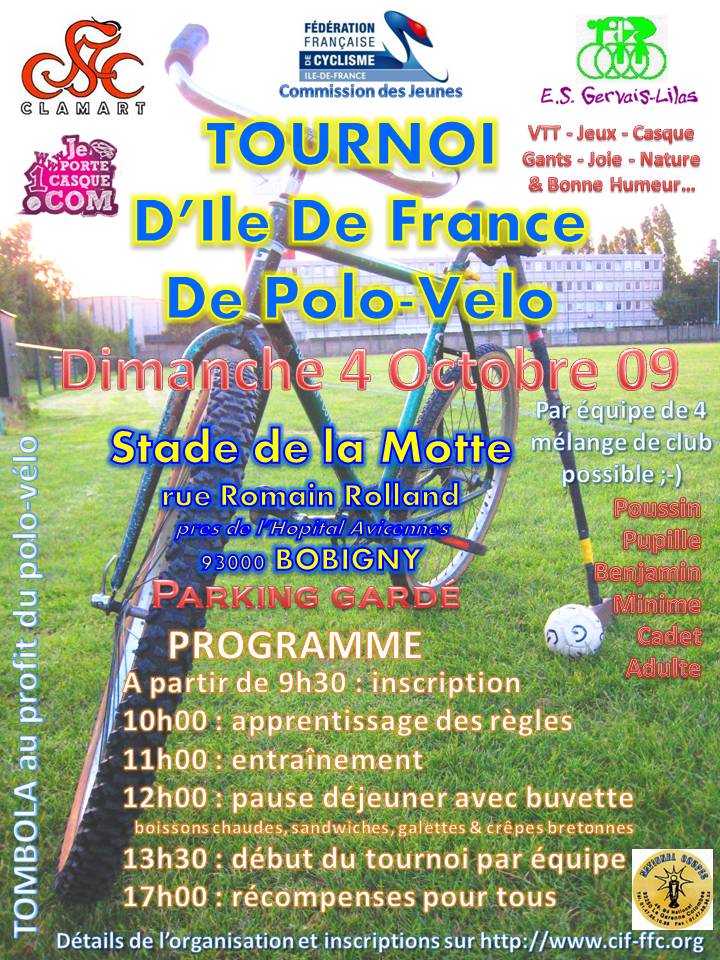 The Youth Commission of the F.F.C. Ile-de-France Committee have had a good idea to place, more than a year ago this bike polo regional tournament in the schedules of the bike schools. Even though there was "competition" with cyclo-cross events, not less than 29 children aged from 8 to 16 and coming from 5 clubs (A.V. Thiais, C.S.M. Clamart, C.S.M. Puteaux, E.S. Gervais-Lilas and Parisis A.C.) and from 4 districts (Hauts-de-Seine, Seine-Saint-Denis, Val de Marne and Val d'Oise) had fun in this first appointment. Let's hope other events like this will be organised in the following years.
The C.S.M. Clamart and the E.S. Gervais-Lilas, supported by the Youth Commission, have organised this event on the La Motte stadium in Bobigny on 4 October 2009. Patrick Roy himself, as General Secretary of the French Cycling Federation and President of the F.F.C. Ile-de-France Committee, went to this first edition of the Ile-de-France Tournament for bike schools.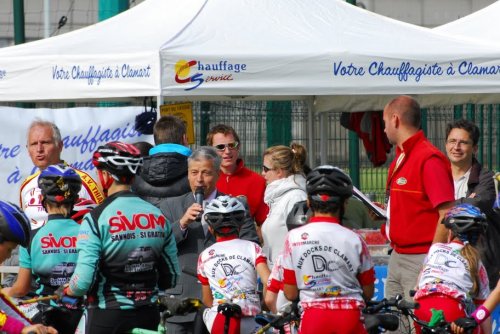 This Sunday 4 October was divided in two parts: introduction of bike polo and training for young cyclists and their coaches in the morning, matches in the afternoon.

Since it was their very first time, children were slipped in several groups for, first, watching a video introducing cycle polo before hearing explanations on the roots of this sport, the used material and the international 5 player rules.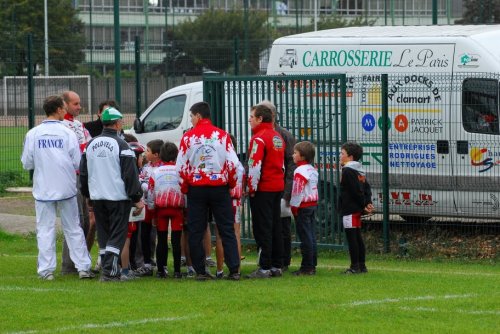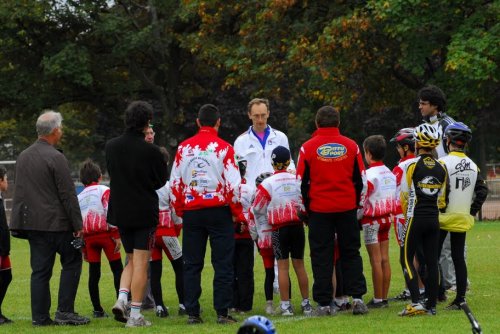 In a second phase, they learned how to use a mallet, first without ball, then with a ball.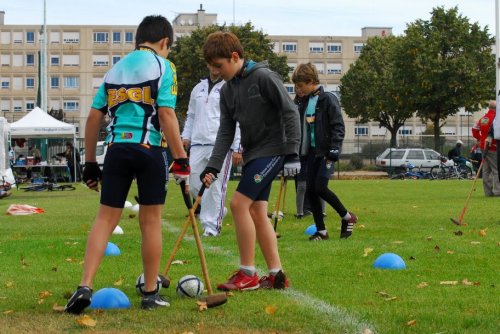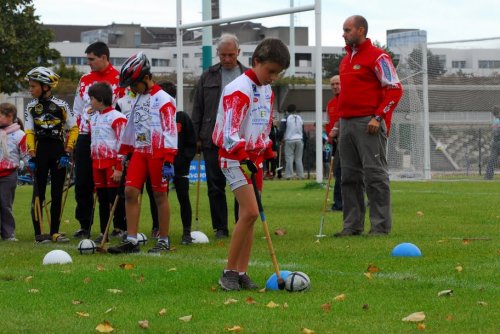 In a third working group, they learned how to use their mallet on their mountain bike, without ball, then with a ball. Finaly, they learned how to shoot the ball.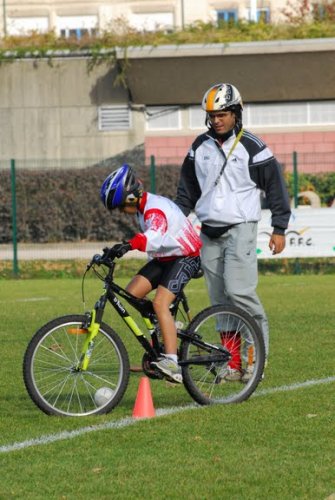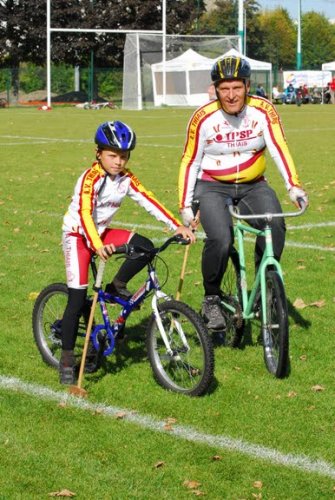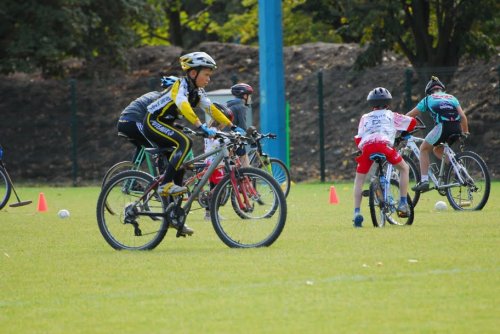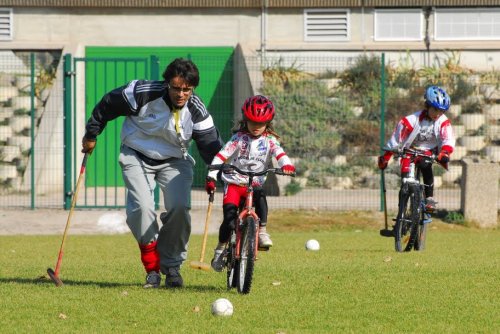 Many adults did not stay without moving: some of them tried to use a mallet and a ball with their own bikes.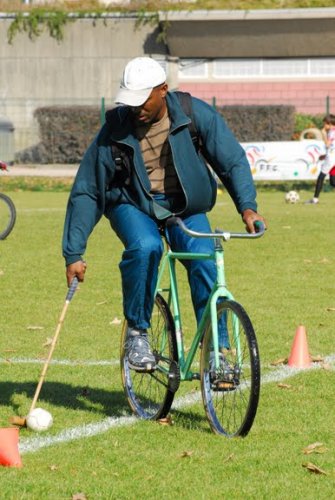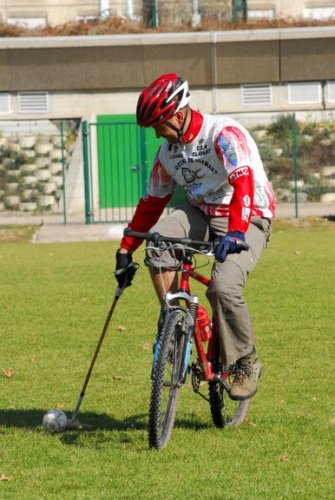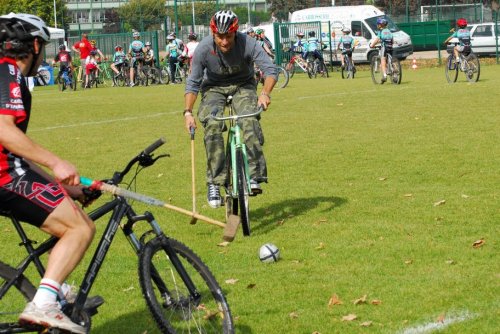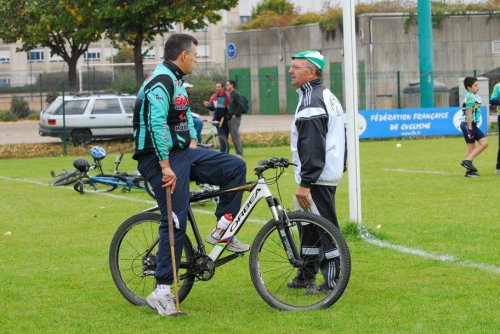 After the lunch (thanks to Clamart!), coaches made 7 teams of 4 children. Even if the international 5 player rules were teached, the decision was taken to not put any goal keeper in any team in order to give more probabilities to children to score in the 5 minute matches.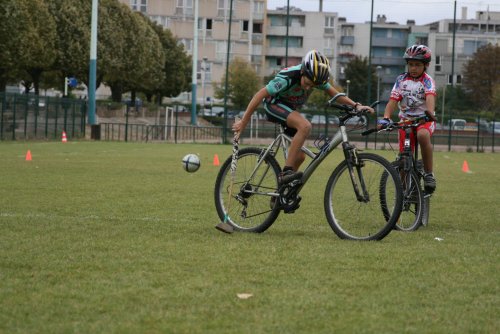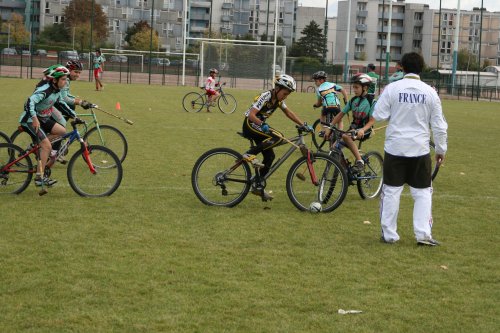 Each team met the 6 others in short matches of 5 minutes each. Teams could be made with young cyclists from one or several clubs. The children choose themselves the names of their teams: the F.C. Nutella, the Fédération Française de Polo-Vélo (French Bike Polo Federation), the Rois du Pignon Fixe (the Kings of fixed gear, even though they had all a free wheel !), theTeam Polo-Vélo (Bike Polo Team), the Colombiens (the Colombians), the Bosses du Polo-Vélo (the Bike Polo Bosses) and the Béliers de Gervais-Lilas (the Gervais-Lilas Rams).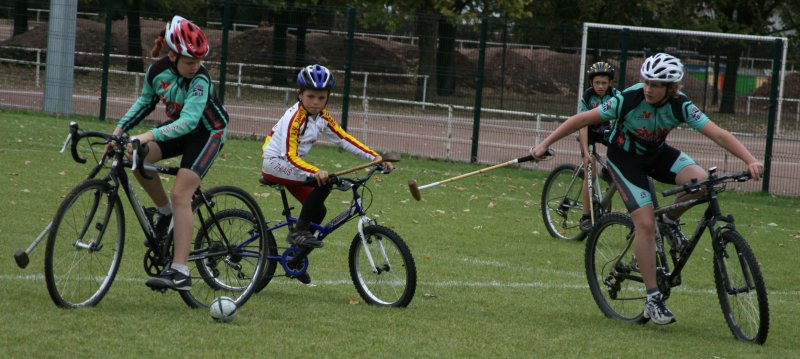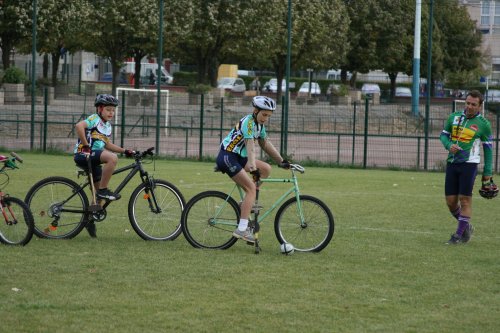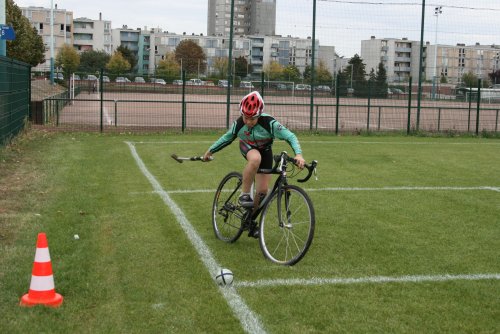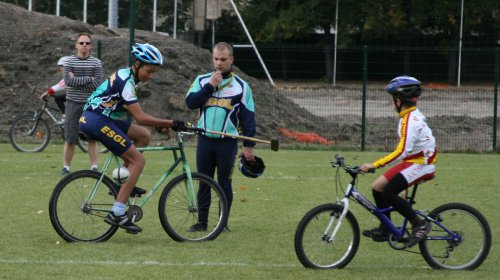 A victory gave 3 points, a tie: 2 points, a defeat: 1 point and a forfeit: 0 points.
If, after all qualification matches, two teams had the same number of points, the decision between both teams would have followed the conditions below (in order of priority):
their match result

overall goal-average

number of goals scored

number of goals lost to the opponant.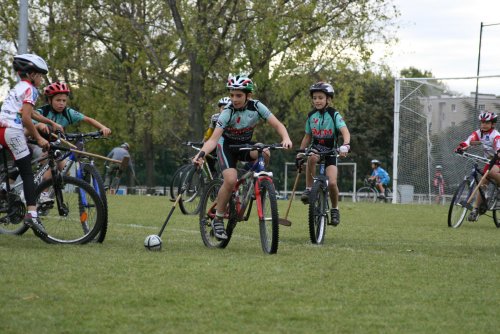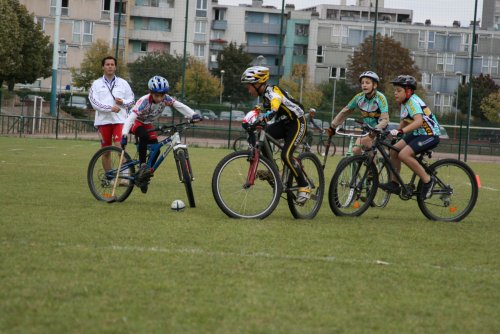 Matches results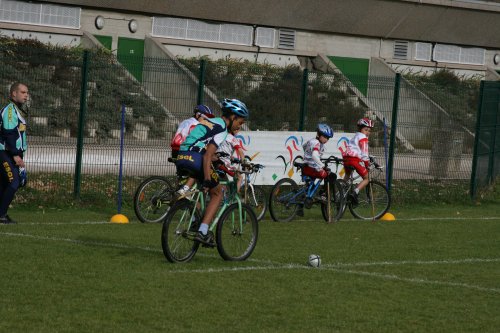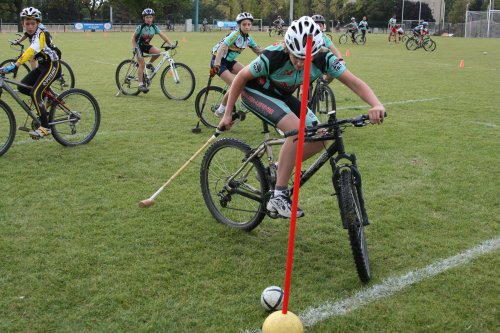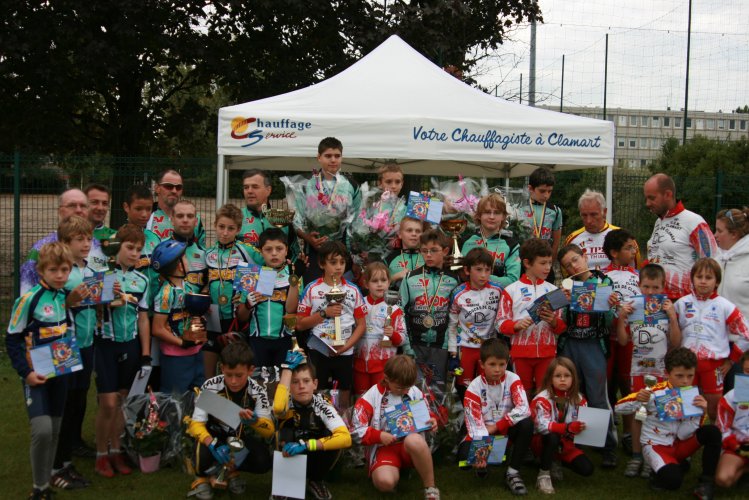 Other Ile-de-France TRJJ:
2009 2010 2011 2012 2013 2014 2015 2016 2017
---
home - history - links - material - medias - news - rules - schedules - teams